With the increasing popularity of the backpack among us millennials, the briefcase is slowly fading away. Everyone, from university students, to professionals, can be seen carrying a backpack. Of course there are some instances that you absolutely have no other option, especially if you're a photographer or your line of work involves lugging around pounds of equipment. Unless you're going hiking, I'd suggest you leave the backpack at home.

The briefcase is a must have for the stylish man who is always on the move. I cringe whenever I see a guy in a suit carrying a backpack. It's the 21st century, we've got smartphones, and computers are getting smaller (Case in point, the HP Spectre 13 I'm currently lusting over) so I don't see why you should be carrying around a huge backpack.
The briefcase I'm carrying here is a handmade John Pearse London holdall briefcase. It's slim and it's currently serving as my every day carry. It looks delicate, but this baby can sure take a beating. In it fits my 13-inch laptop, charger, wireless mouse, notebook, keys, card holders, power bank, and I'll occasionally throw in my phone as well.
One advantage to carrying a briefcase is that it helps you maintain your perfect silhouette by reducing the bulge in your pockets. It's easily accessible, so you don't have to worry about reaching for your phone when it's ringing.
A good briefcase serves as an accessory, so the basic rules still apply. The leather should match your belt, shoes and watch strap, so keep that in mind while choosing a briefcase.
For this look, I wore a navy blazer, gray jeans, a print shirt, a brown woven belt, and brown double monkstraps by Tomaz Shoes. This look is especially perfect for people in the creative industry who want to ditch their t-shirt and sneakers for a more classy look.
Blazer – Topman /  Shoes – Tomaz / Shirt & Jeans – H.S Collections / Belt – The Gentleman's Shop / Briefcase – John Pearse London
Photography: Complement Pictures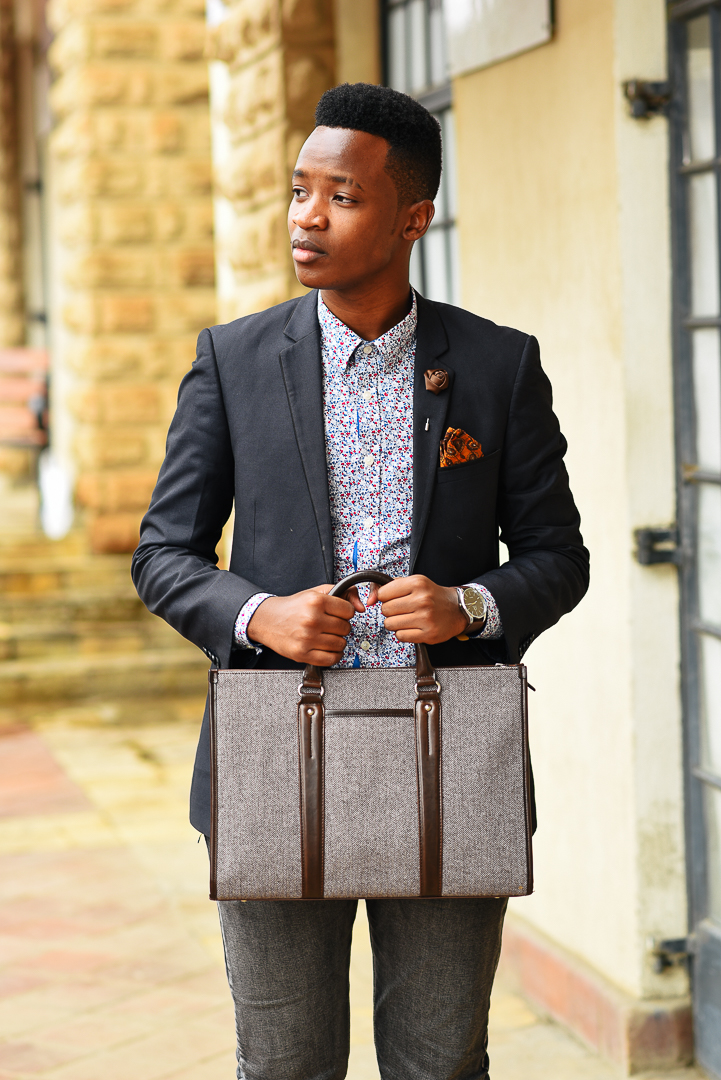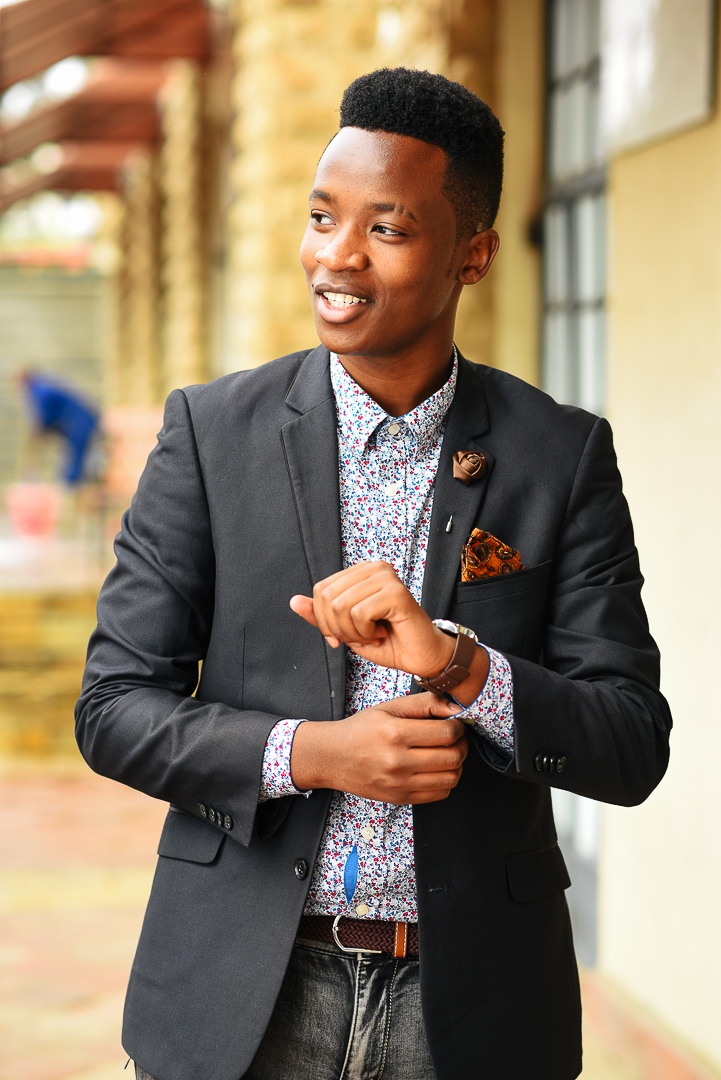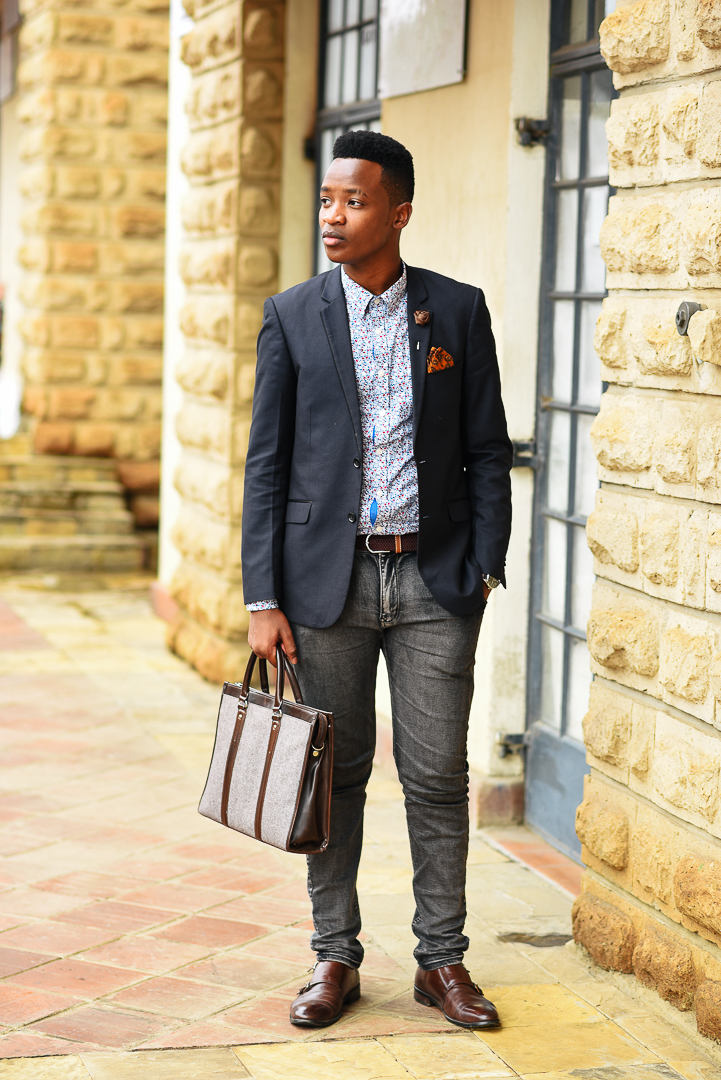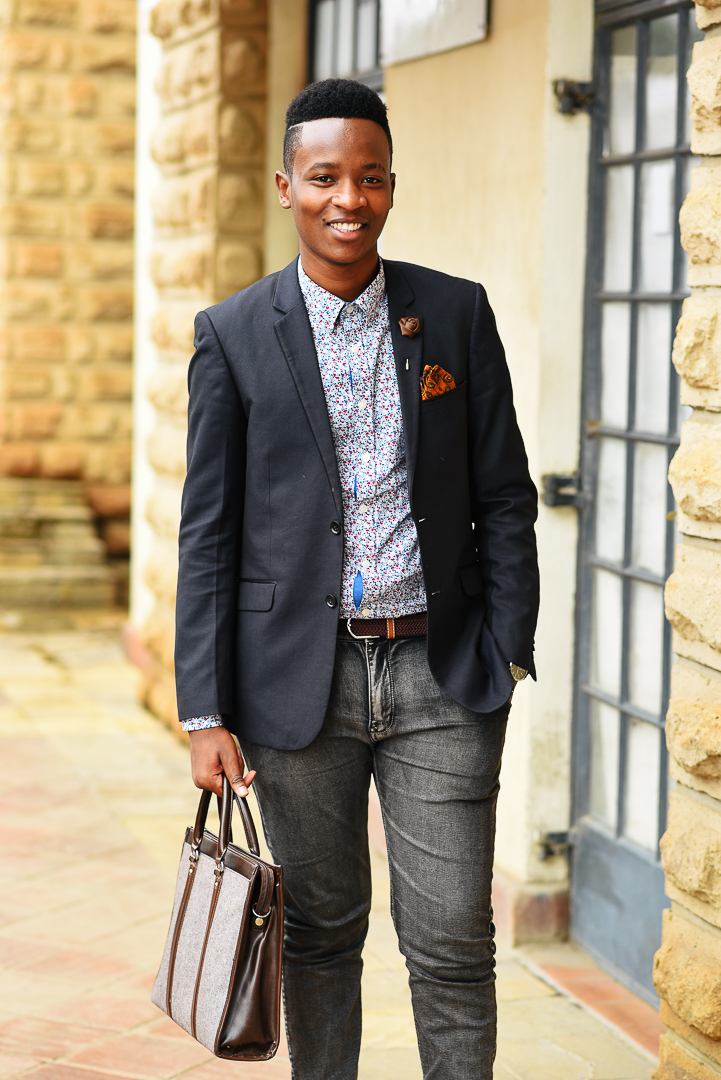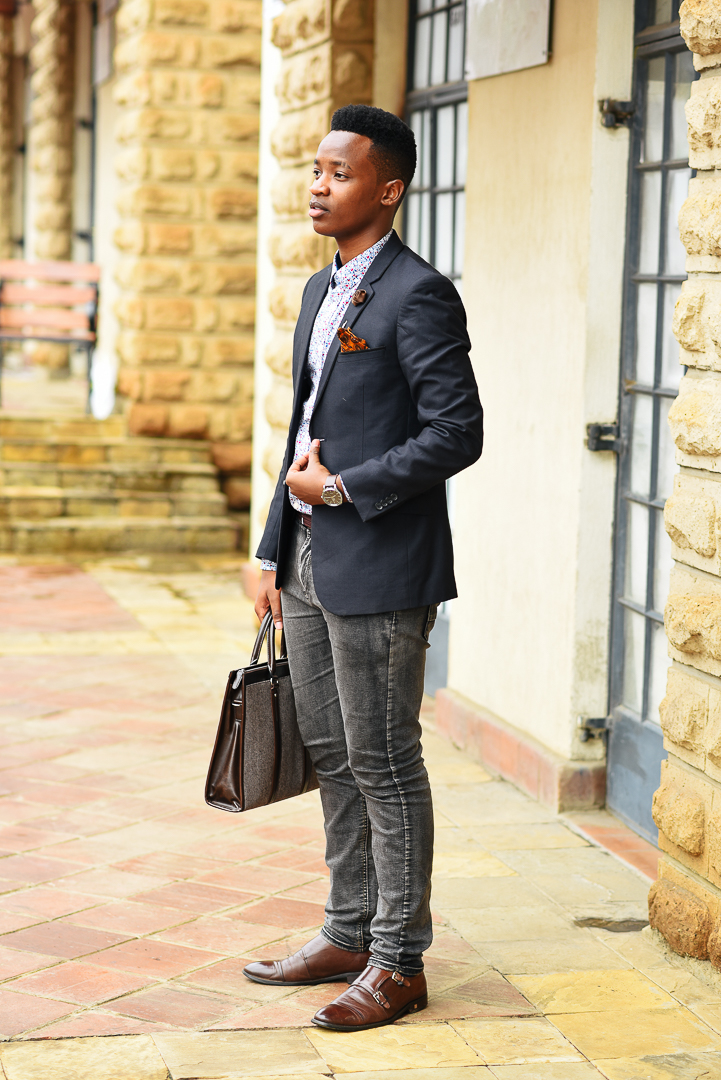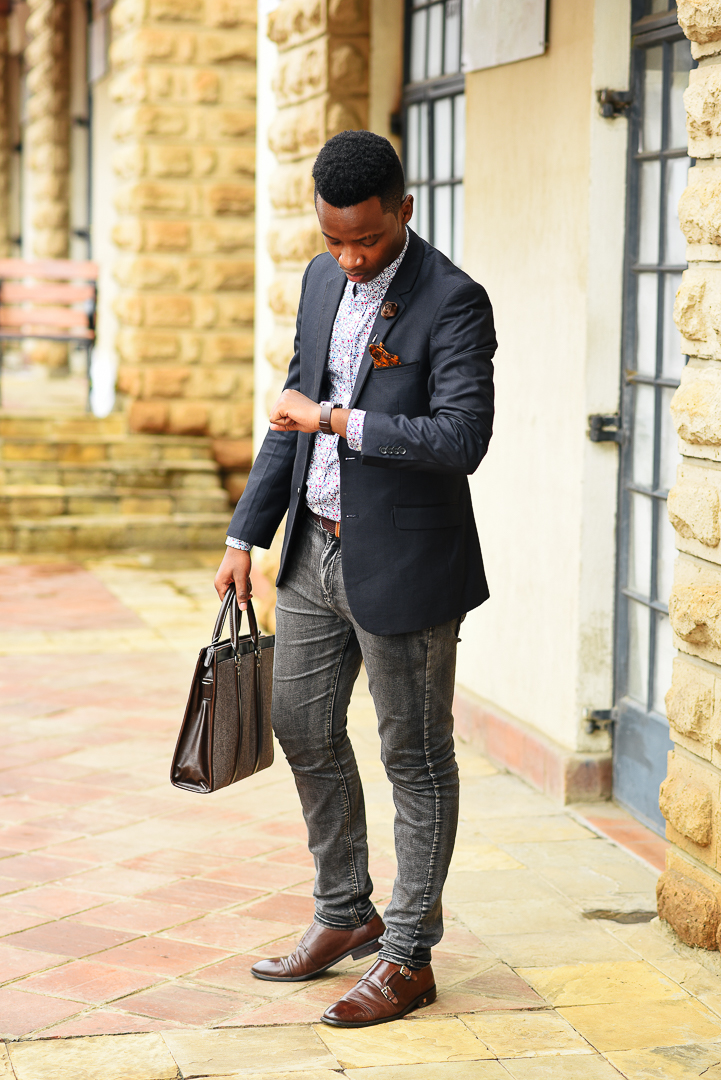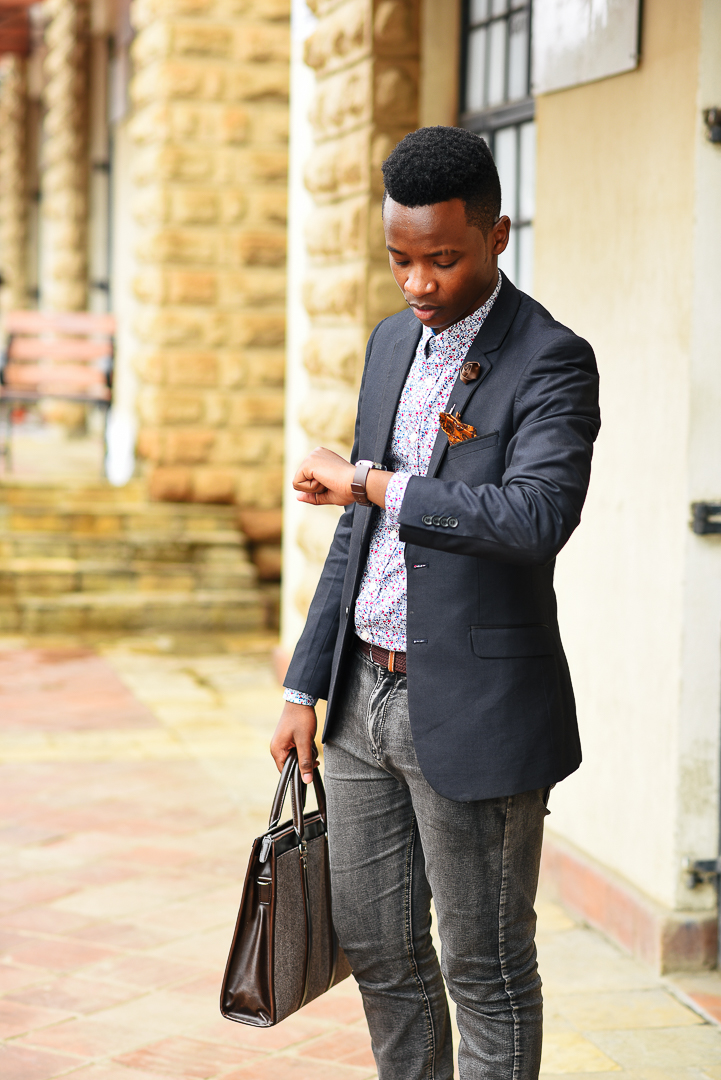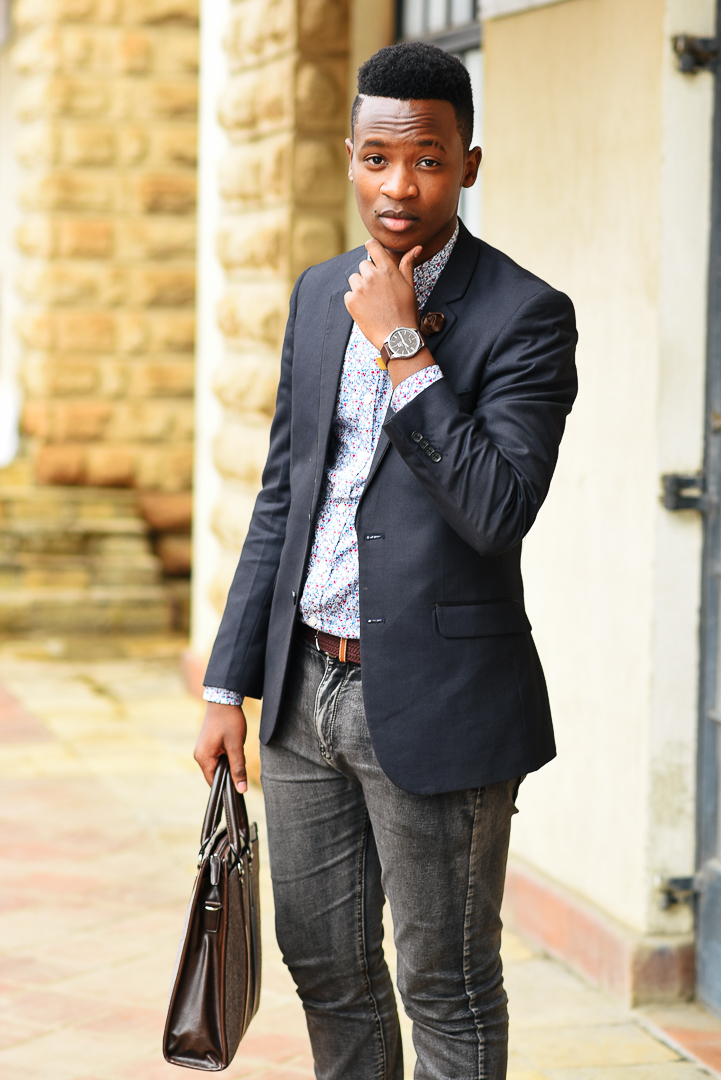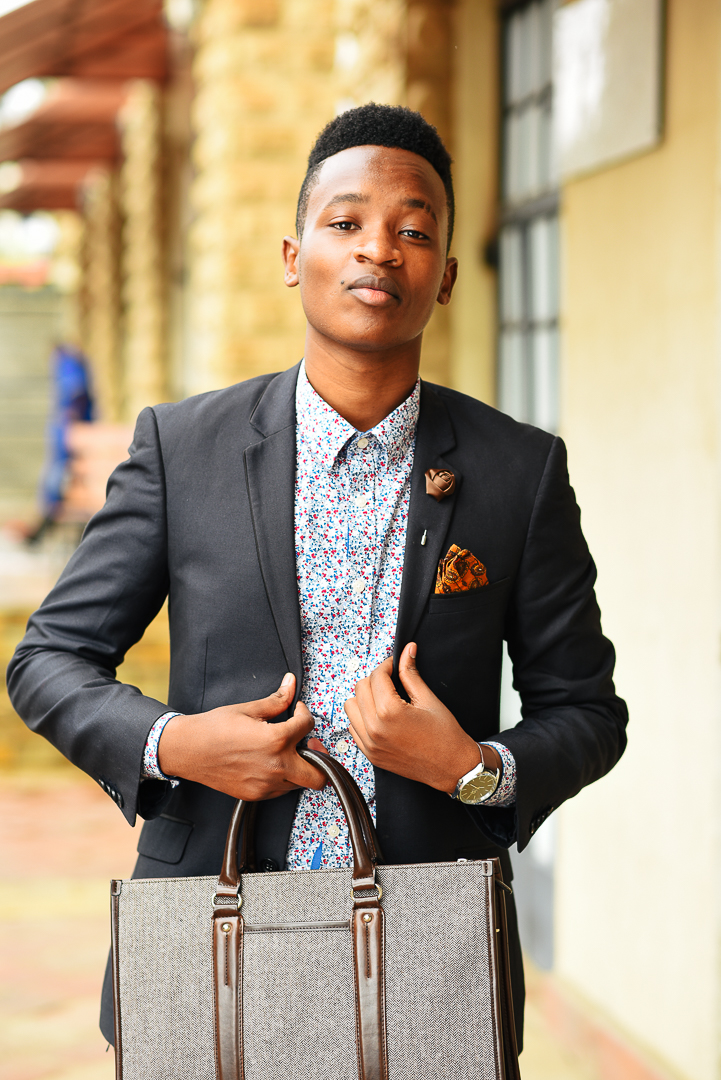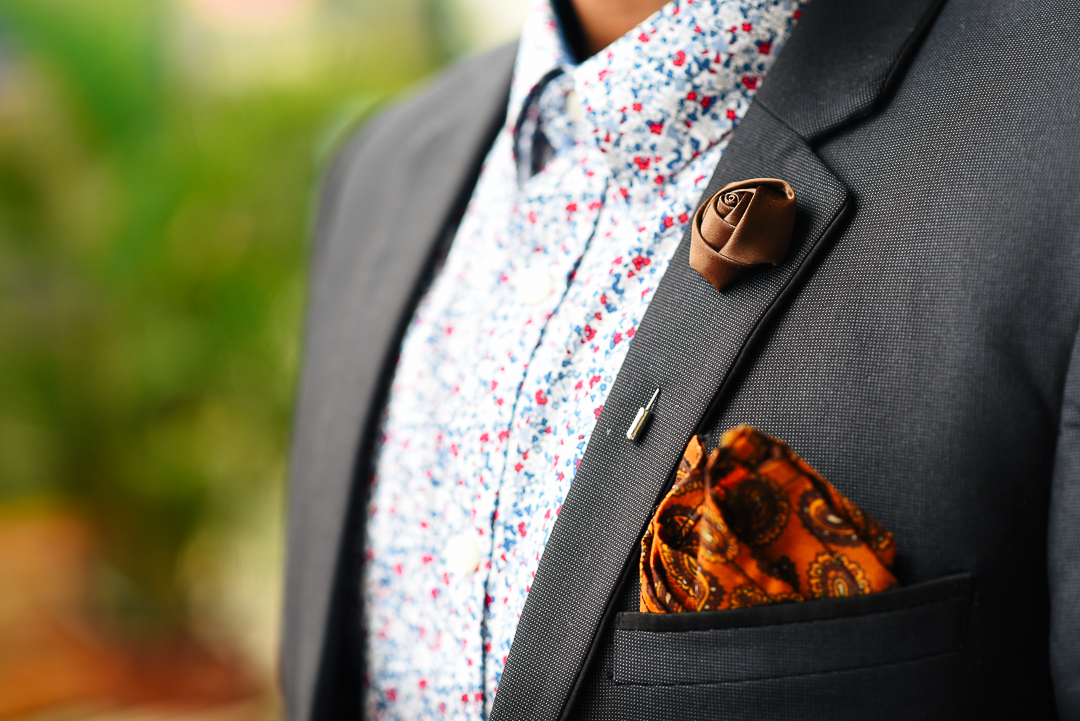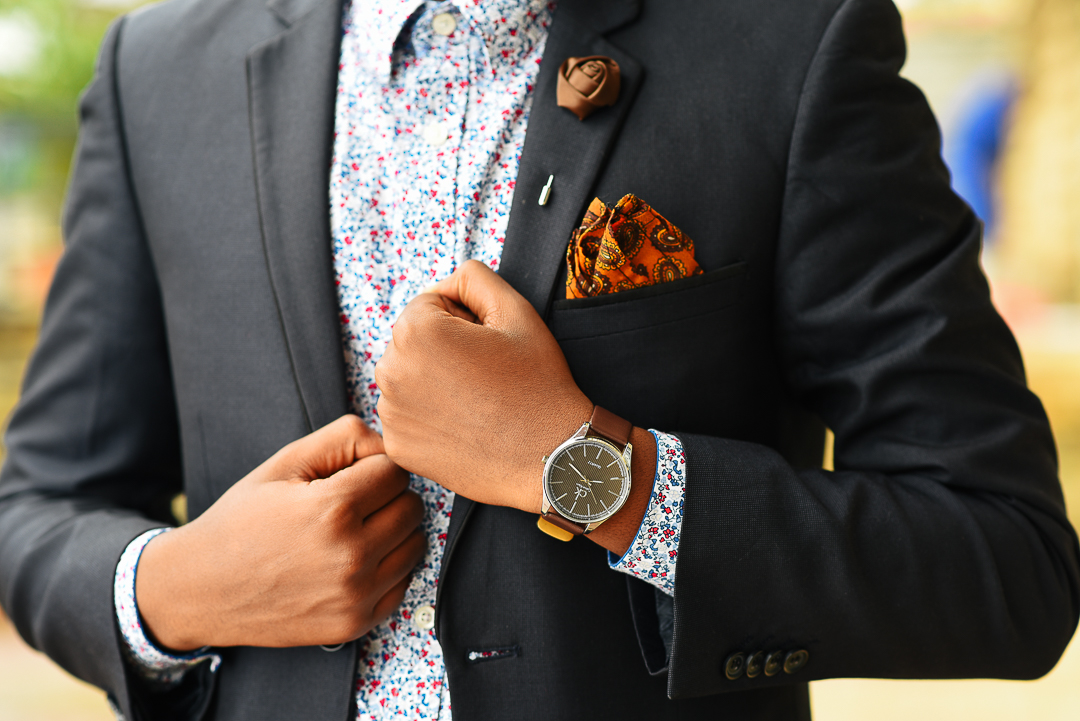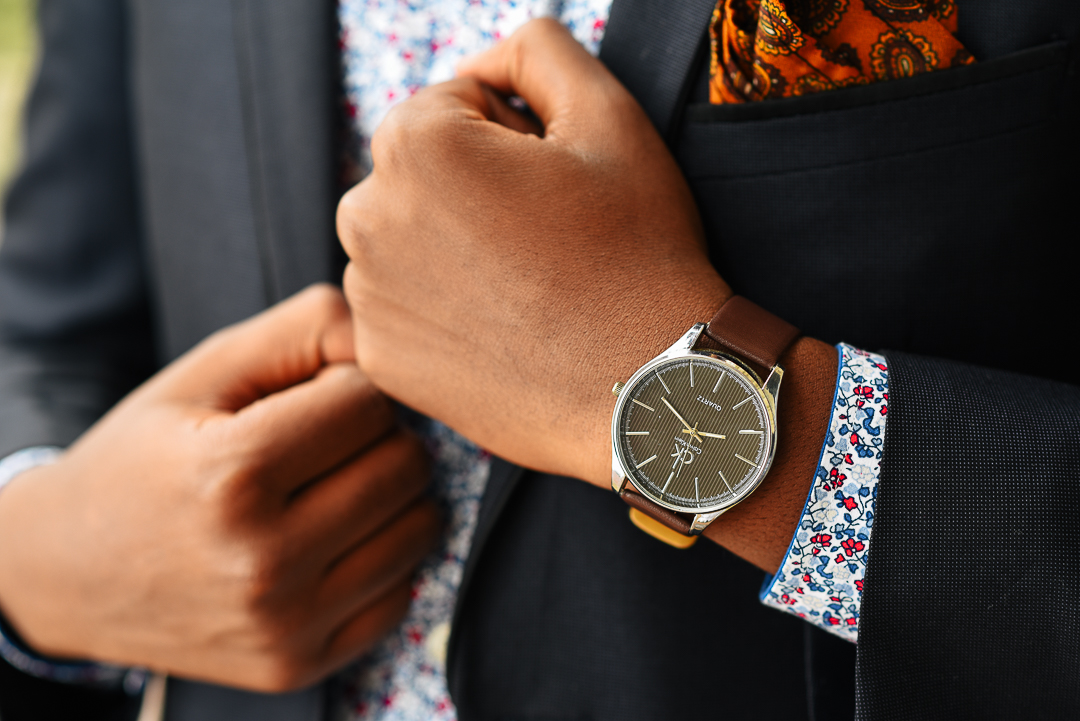 Think you'll consider ditching your backpack? Let me know in the comment section below.