#WelcometotheAlife
Growing up, I identified pinstripes with Kenya's former Attorney General, Charles Njonjo. The Duke of Kabeteshire was the epitome of style, with his Saville Row, wide lapel pinstriped suits, worn with a matching waistcoat underneath. I wish today's public figures would put in half the effort he used to put in in his image.
For this post, I opted for a suit with thin stripes so as to ease myself into the style as I'm still new to pinstripe. Down the road I'll get one with wider spacing between the line, and you'll be here to see it! I paired it with a club-collar shirt with a gold pin, a pair of Burgundy monkstraps (I'm crazy about monks, I apologize..nah), and threw in a parsley pocket square that slightly matched my shoes.
If you follow me on social media, you might have seen that I've been working with Samsung as the Brand Ambassador for the Samsung Galaxy A5 (2017). I think it complemented my outfit perfectly with the glossy black sky finish, minimal footprint and the rounded edges on the back. 10 points for class! I've been using the Galaxy A5 for two weeks now as my daily driver, and it's been a breeze! I'll share my overall experience soon!
Suit – RG Really Good / Monkstraps- Tomaz Shoes / Watch – Daniel Wellington / Phone – Samsung Galaxy A5
Location: Space Select, Nextgen Mall
Photography: Complement Pictures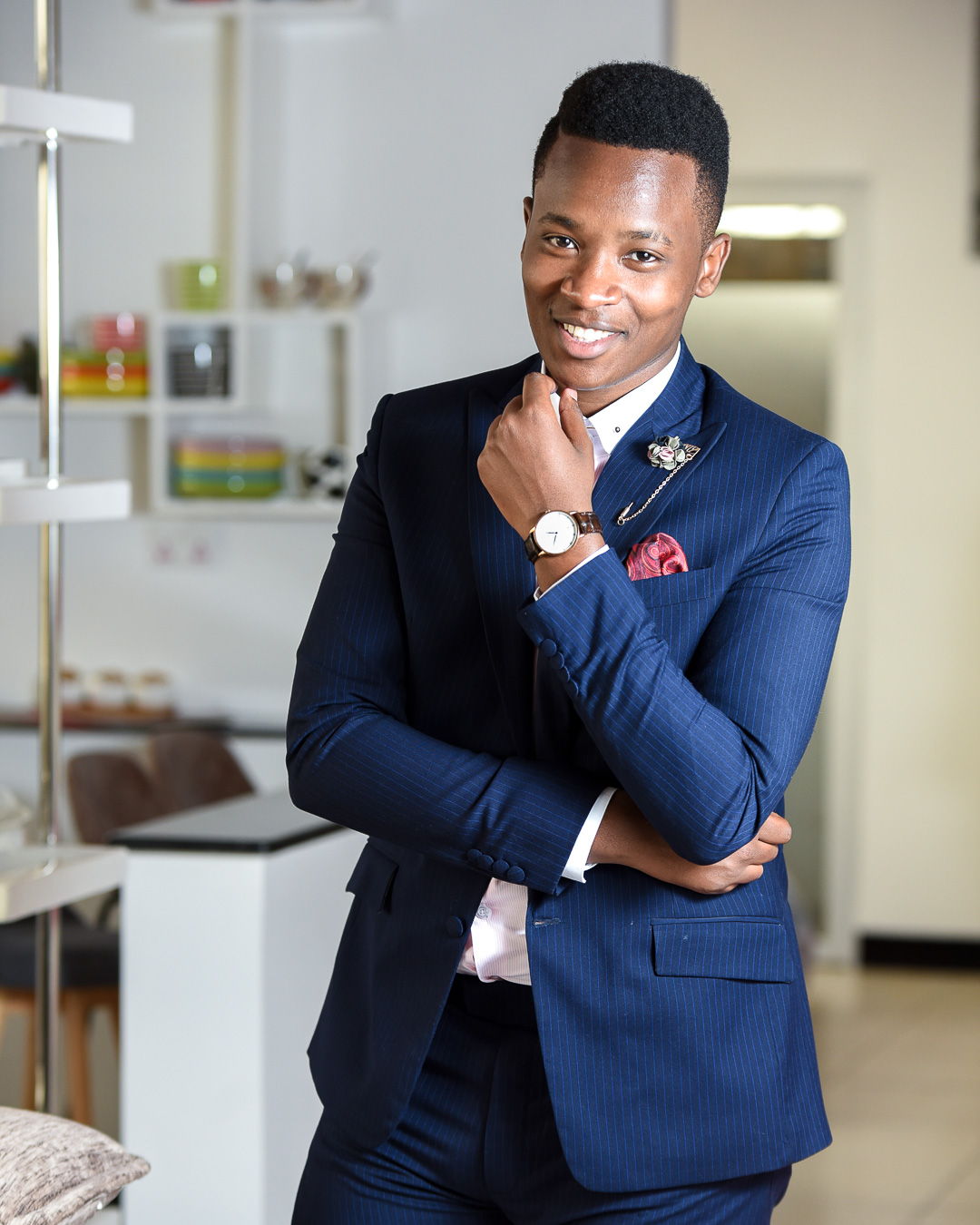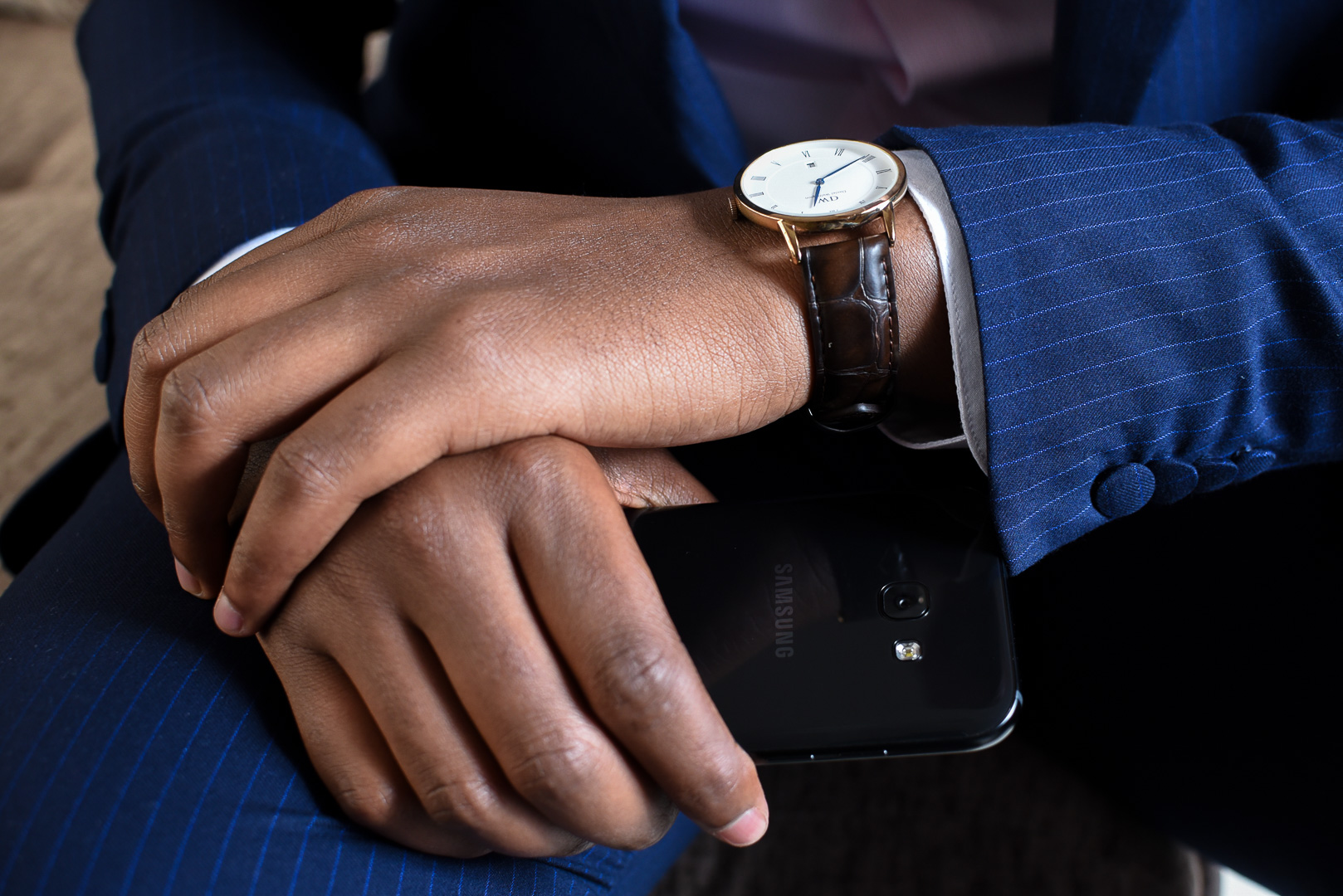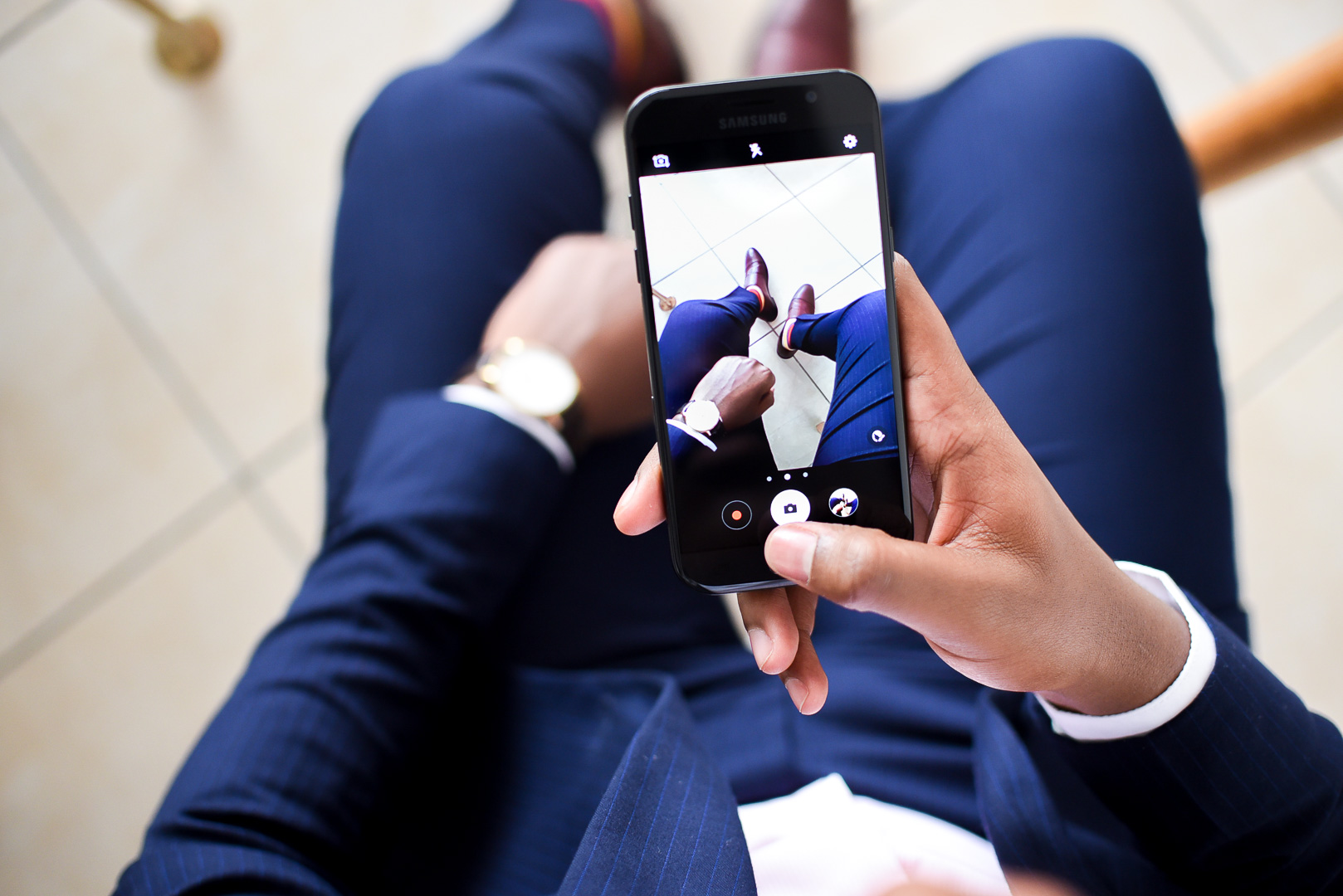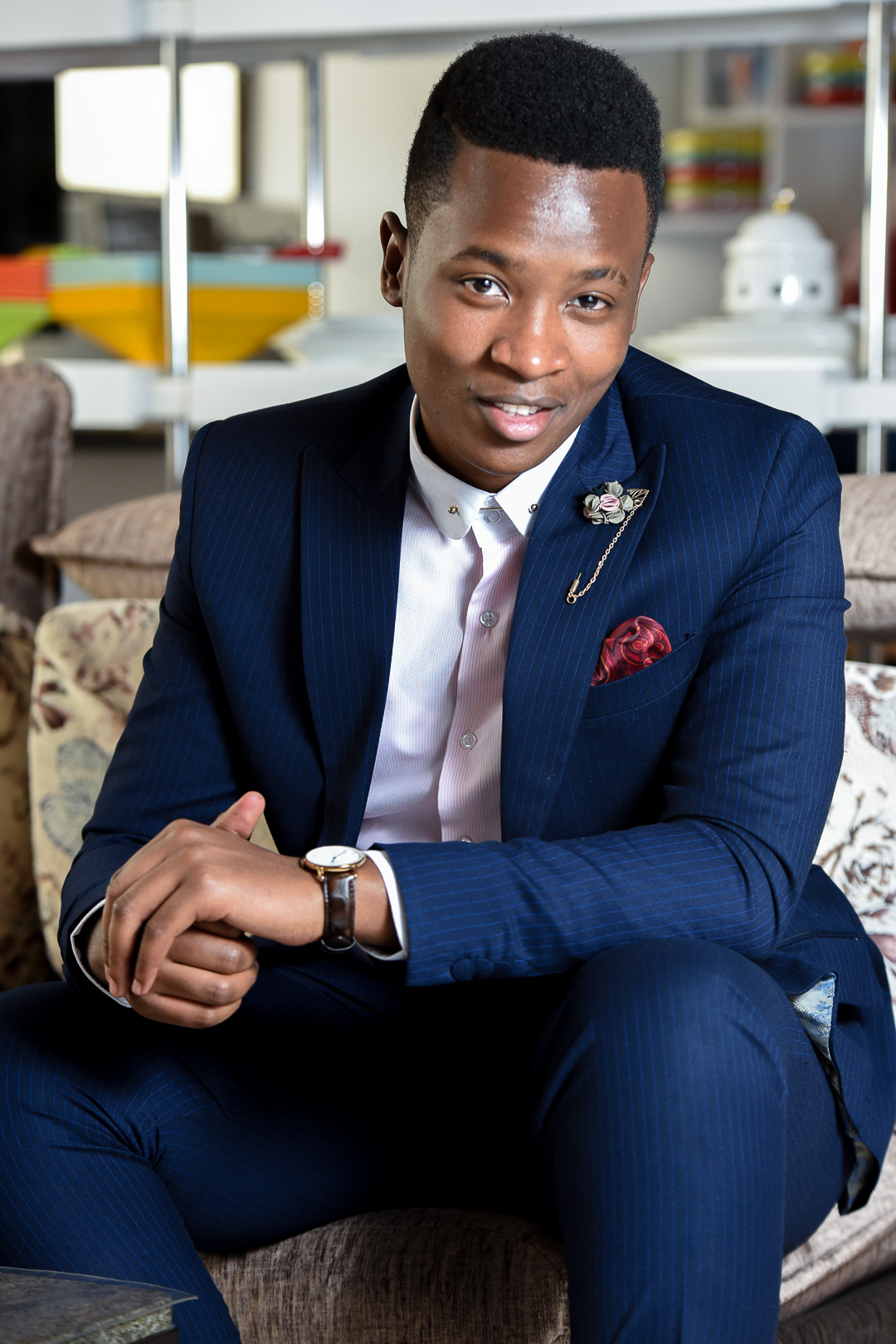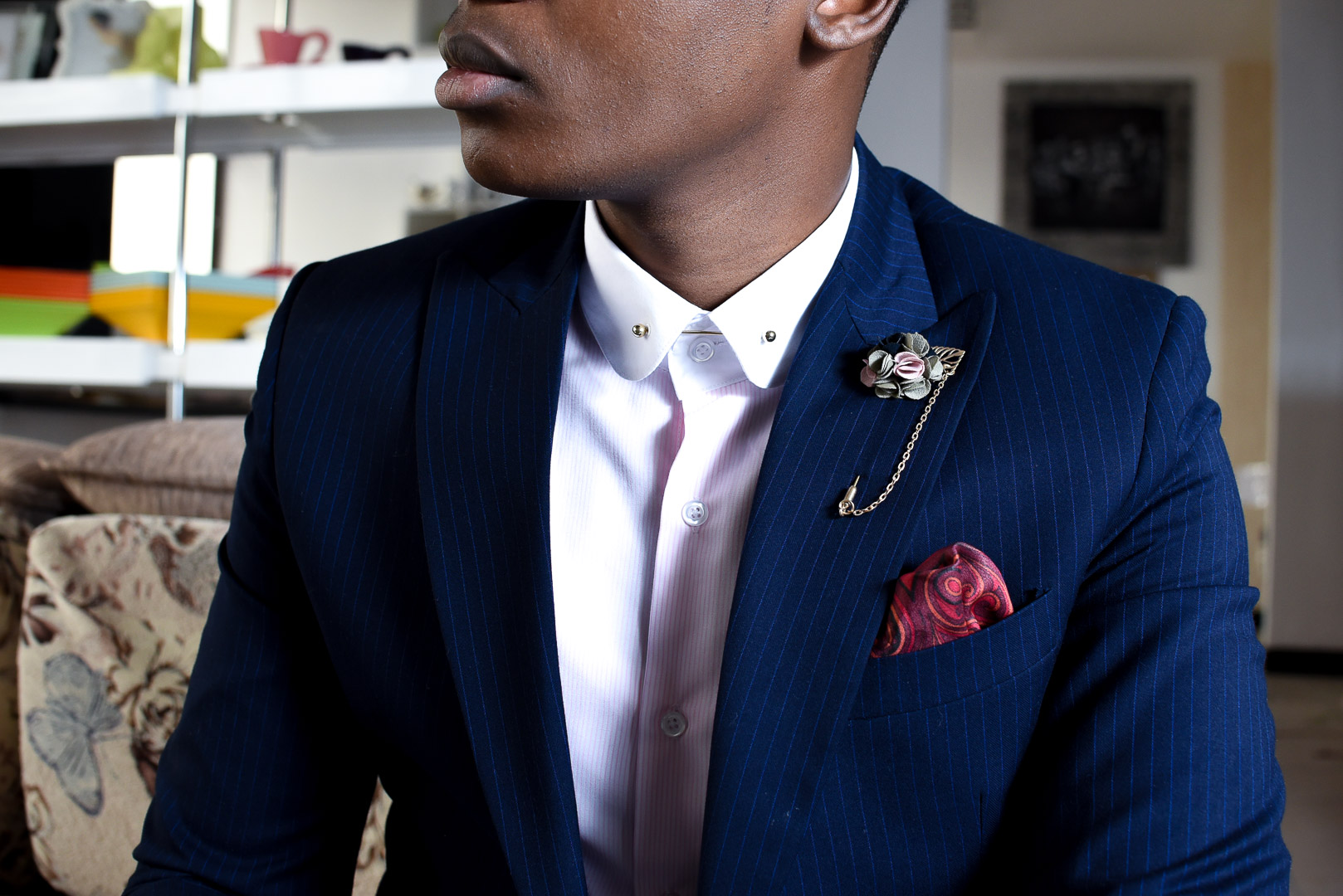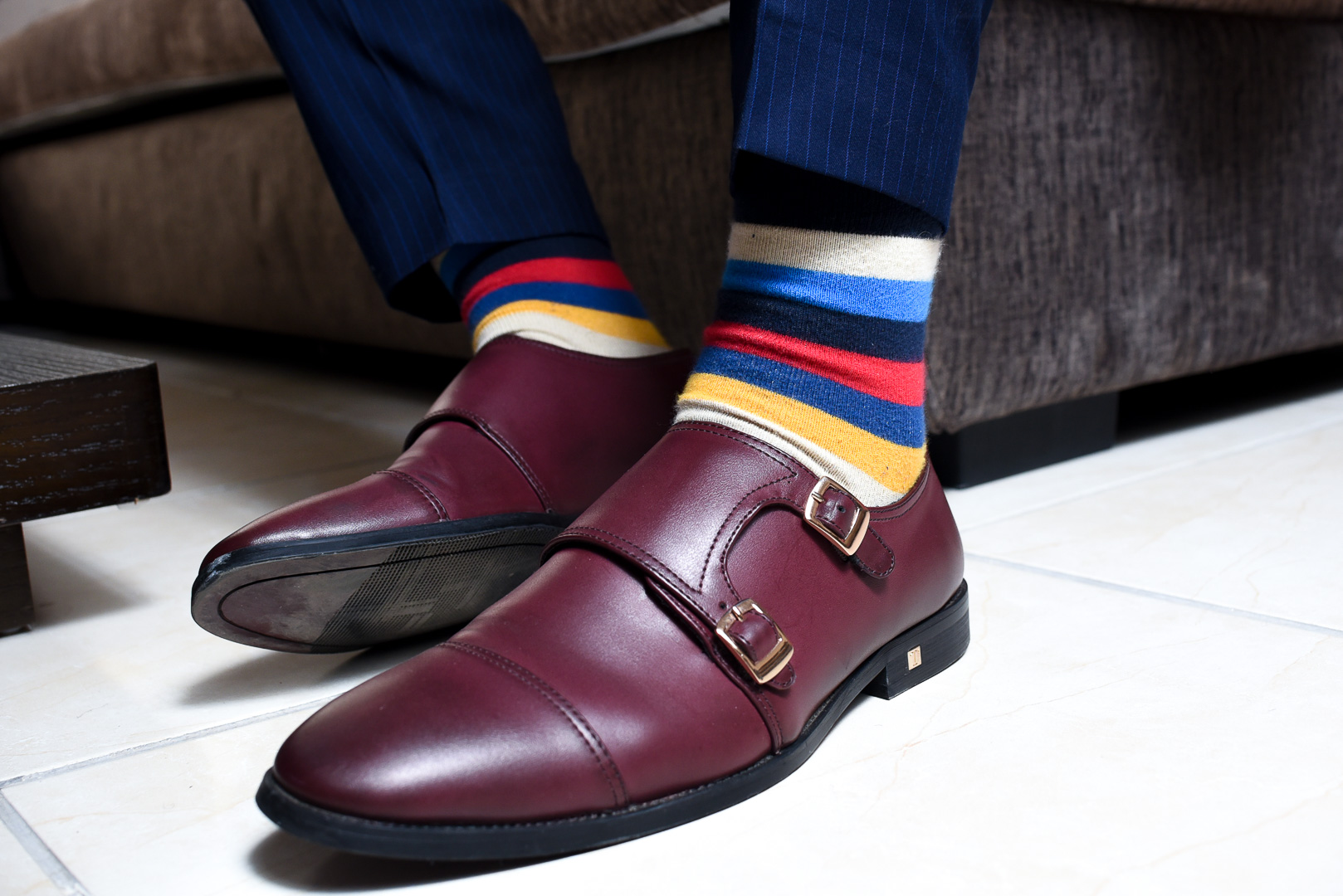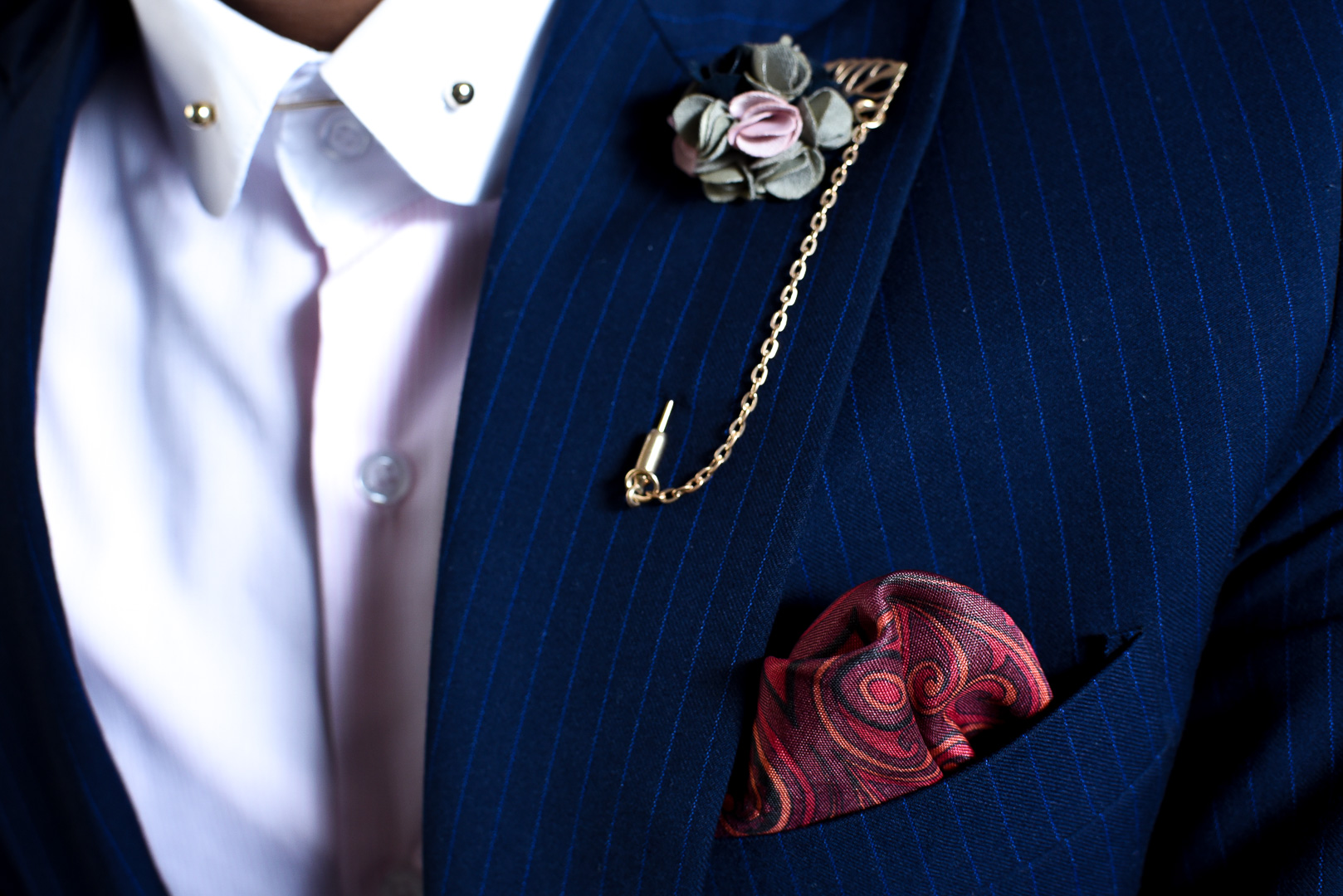 Love the stripes? Let me know in the comment section below!
[do_widget id=wp_subscribe-2]